THE HAMLET
An oasis of wellness immersed in the natural green environment of Sauris: the ideal place to regenerate your body and spirit thanks to sports and the harmony of relaxation.
The Hamlet of Sports and Wellness is located in Sauris, an ancient magical hamlet set in the lush nature of the Carnic Alps. Characterized by a rich and fascinating culture, the village is a German-speaking island with a unique identity, in which architecture, language and traditions have remained intact over the centuries.
The facility is located between the hamlets of "Sauris di Sopra" and "Sauris di Sotto" and it is surrounded by the peace of an uncontaminated environment, in order to give its guests a taste of how nature, silence and taking care of yourself are the real secret to regaining your balance.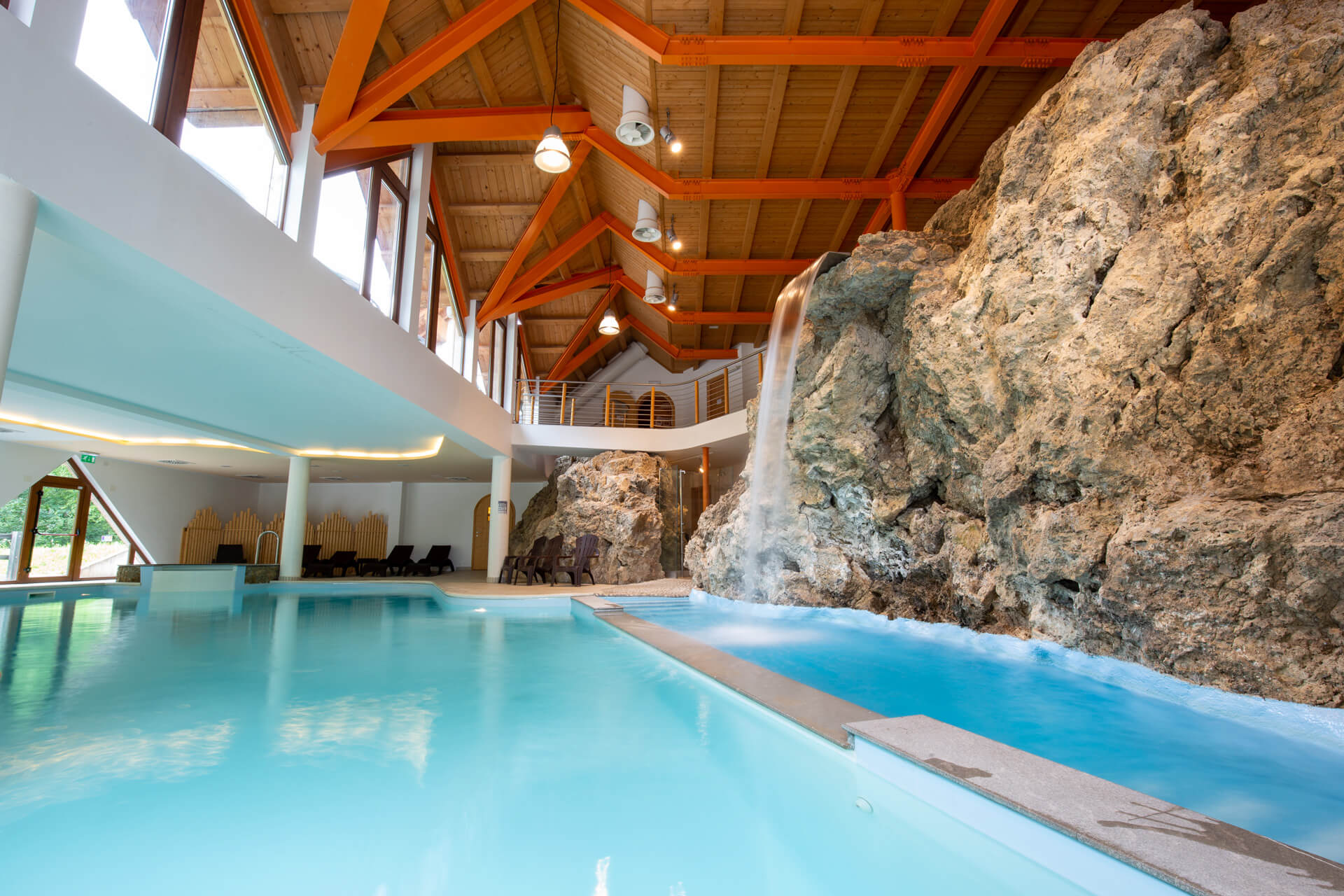 RELAXATION AND WELLNESS
__________
Rediscovering the pleasure of taking care of yourself.

A 360° circular wellness path between the sauna and the Turkish bath, the relaxation areas and the charming family-friendly pool, where the beautiful waterfall pours down from the living rocks.

THE SPORTS CENTER

__________
Well-equipped fields and special paths for those who, even on holiday, never stop.

Tennis, 5-a-side football, basketball and volleyball. There is also archery, e-bike hire and, in wintertime, ice-skating: a complete offer to fully enjoy your active holiday.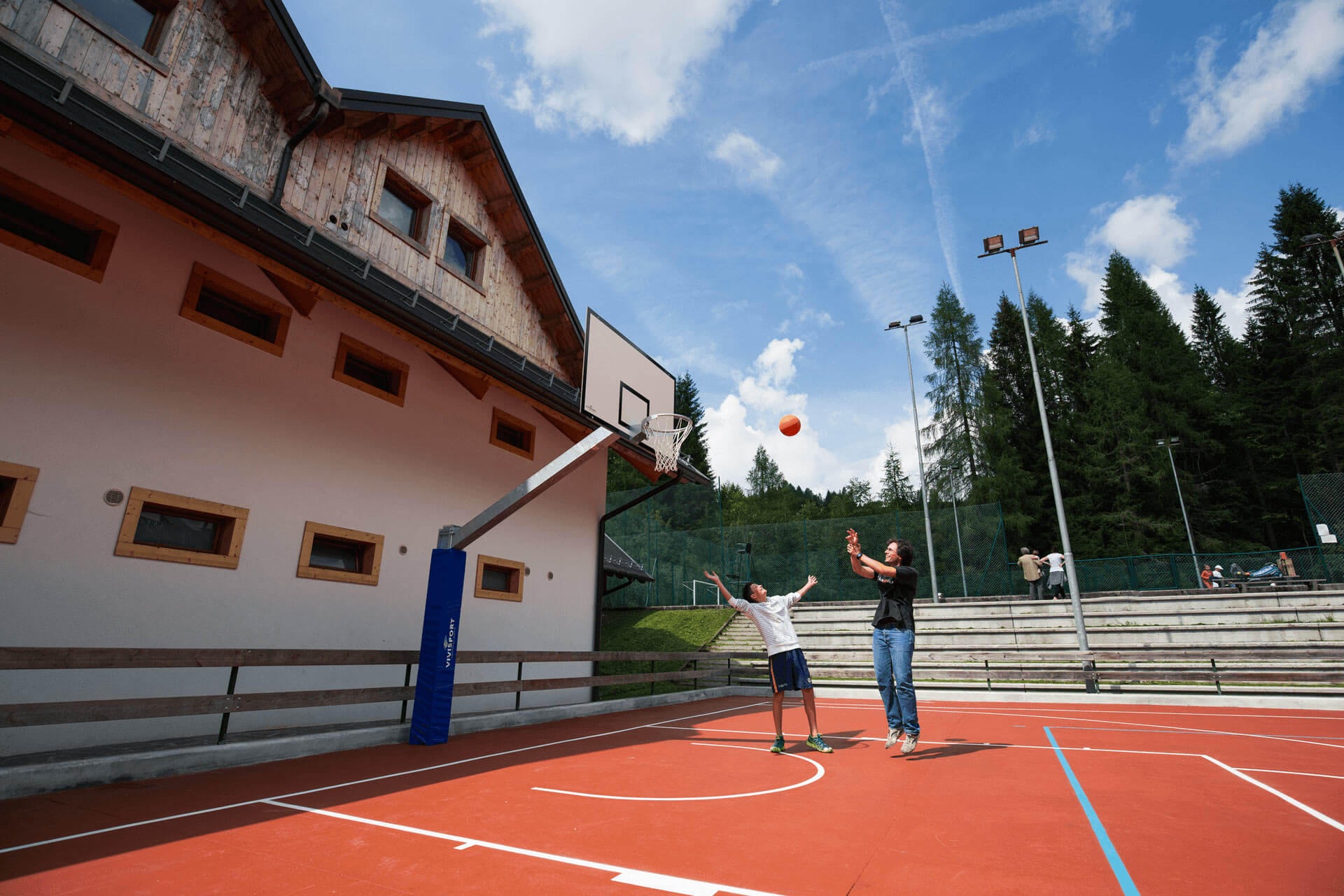 THE CAMPING

__________
Quiet and serenity in close contact with nature.

Situated in a green copse, the Treinke campground is the ideal location for your outdoor holiday: the campsites, equipped with independent facilities, are arranged around the central service area, a few steps from the spa.

THE RIDING-SCHOOL

__________
 Riding is breathing pure freedom.

At the Röseibn riding-school, it is possible to become familiar with the fabulous world of horse-riding thanks to unforgettable rides to discover the most fascinating panoramas of the Sauris Valley.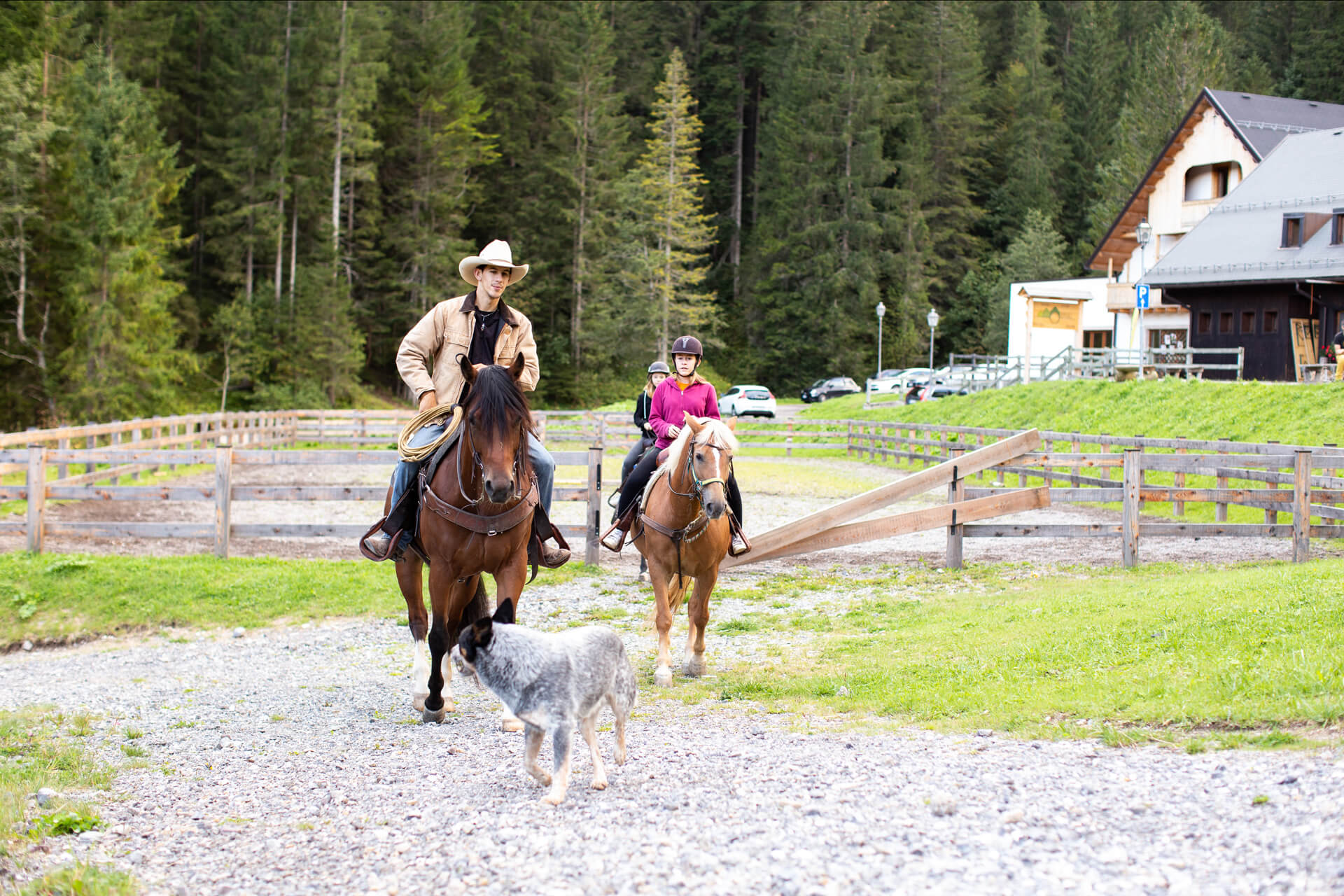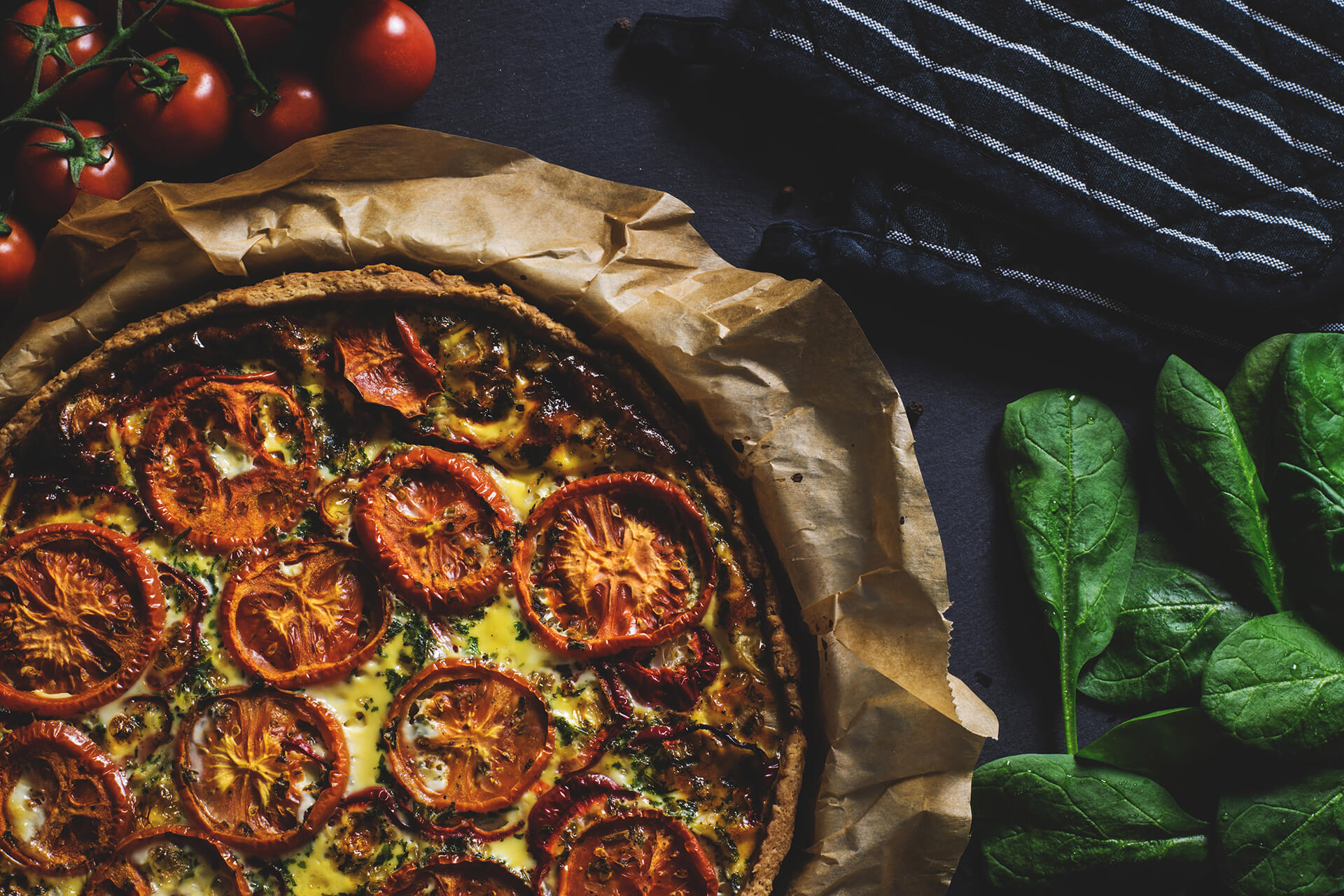 BAR AND RESTAURANT

__________
In Sauris, happiness and wellness come from the table, too.

The cosy little restaurant in the campground delights the palate and the spirit of its guests with a refined offer of the best local products: breakfast, lunch and dinner characterized by the genuineness of mountain tastes.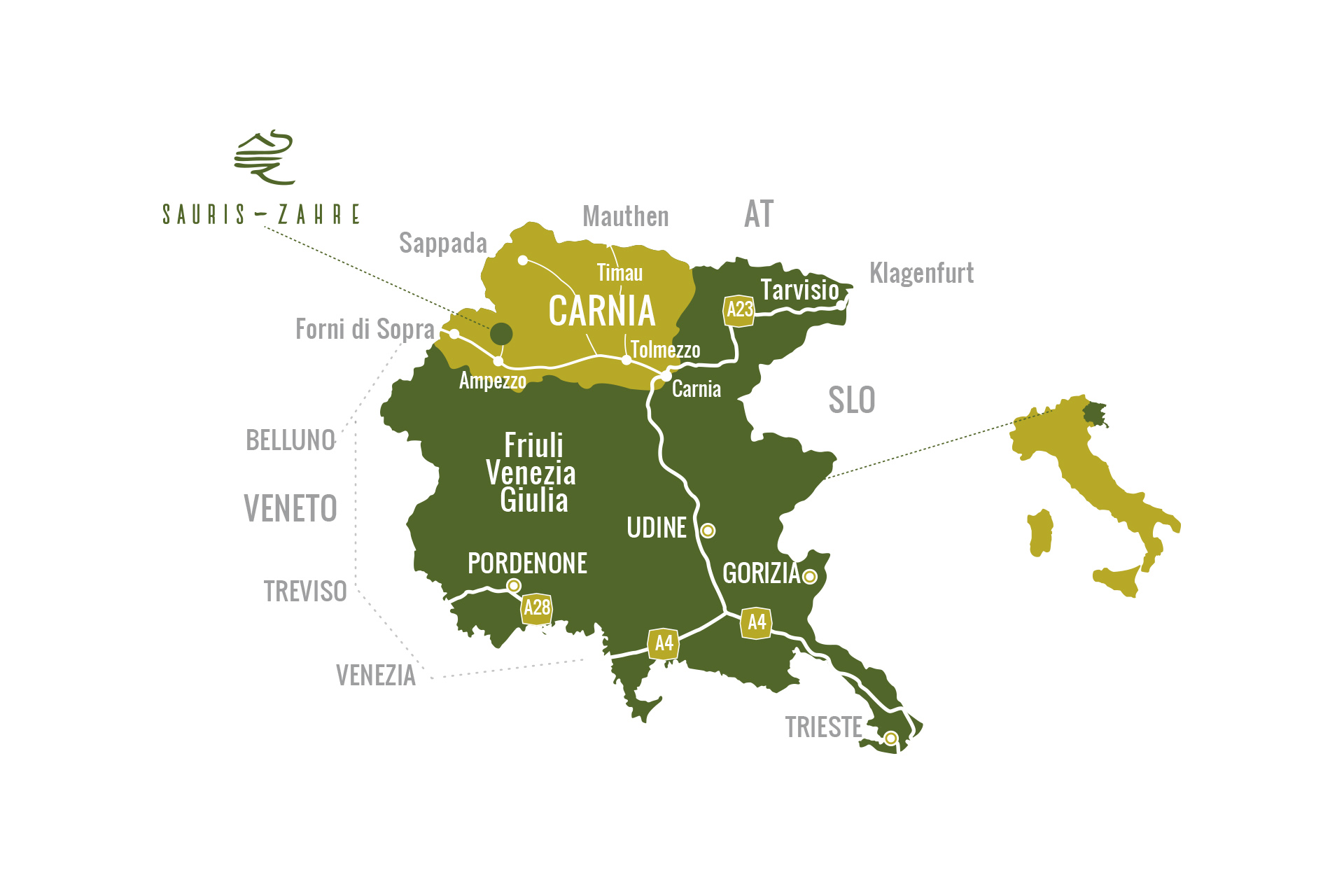 GOOGLE MAPS CULTURE

NATURE

ACTIVE BREAK