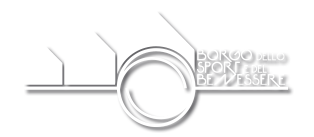 ACTIVITY HOLIDAY IN THE MIDST OF NATURE AND ADVENTURE
THE RIDING-SCHOOL

Unforgettable excursions in the saddle to discover the wonders of a unique place.
Riding a horse is setting out to conquer the immensity, the infinite. At the Khlope riding-school, you can approach the exciting world of horse-riding in a natural way: Guided by certified instructors you will learn the secrets of this noble animal and the art of western–style horseback riding. Riding, immersed in the quiet of nature to rediscover your adventurous side and admire the best landscapes of Sauris from a new point of view.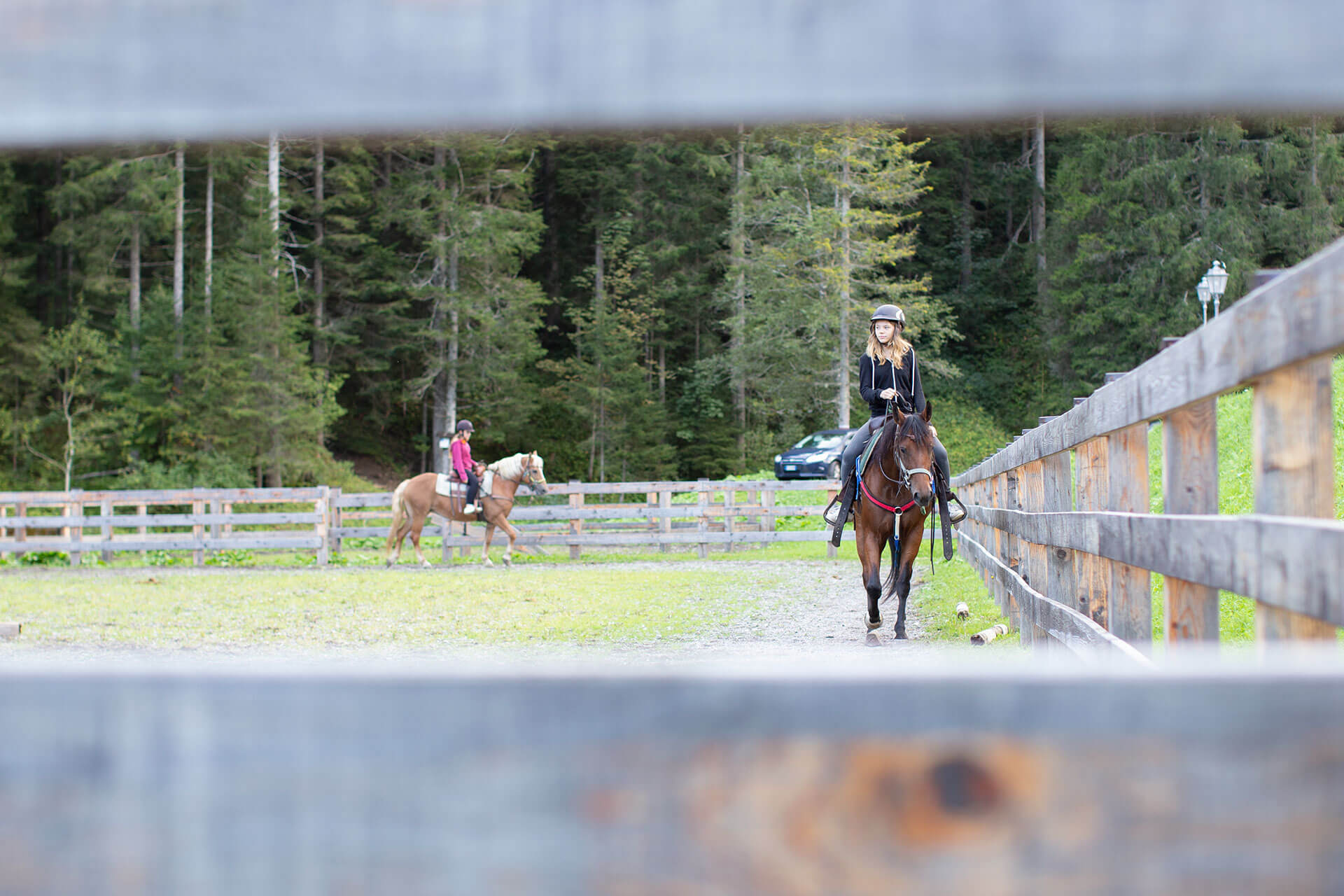 THE FIRST EMOTION ON HORSEBACK

__________
Every child leaves the riding-school with a new-found friend.
The relationship with other animal species represents a unique educational opportunity for children and an inspiration for their behavior. For the little ones, the Khlope riding-school offers short rides on hand-led horses through the woods adjacent to the stables: In their eyes, you can see the wonder and charm of becoming acquainted with this majestic animal for the first time in its natural habitat.
RIDES

__________
Experiencing nature on horseback.

Riding along ancient roads lost in the woods or on green paths that go up to the pastures is an emotion that brings us back to a dimension of living that is soaked with an ancient flavor,
evoking feelings of freedom now dormant because of the frenetic rhythms of our daily routines.
For all fans of the equestrian world, even beginners, the Khlope association organizes excursions lasting a few hours or a whole day to discover the most enthralling natural views of Sauris.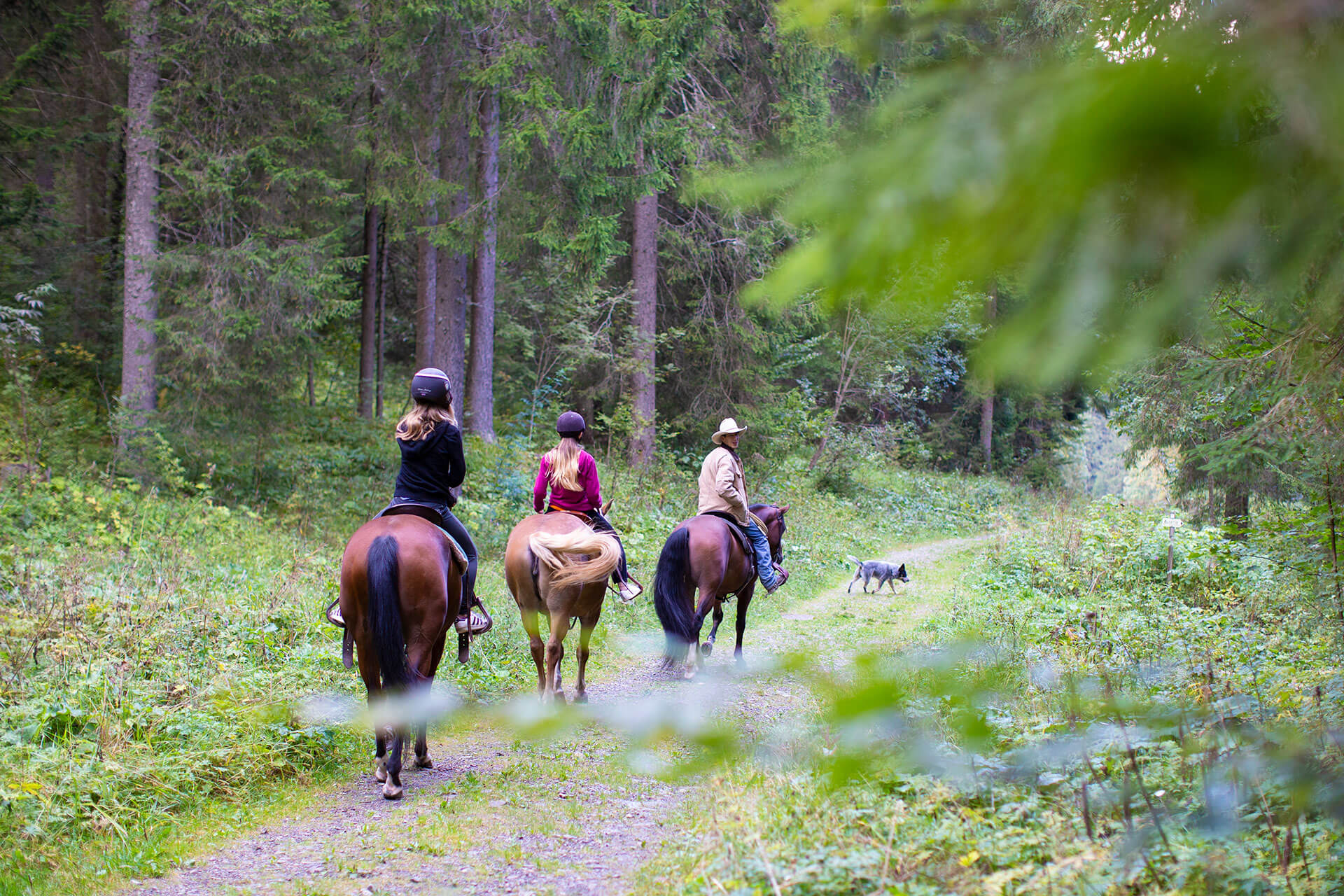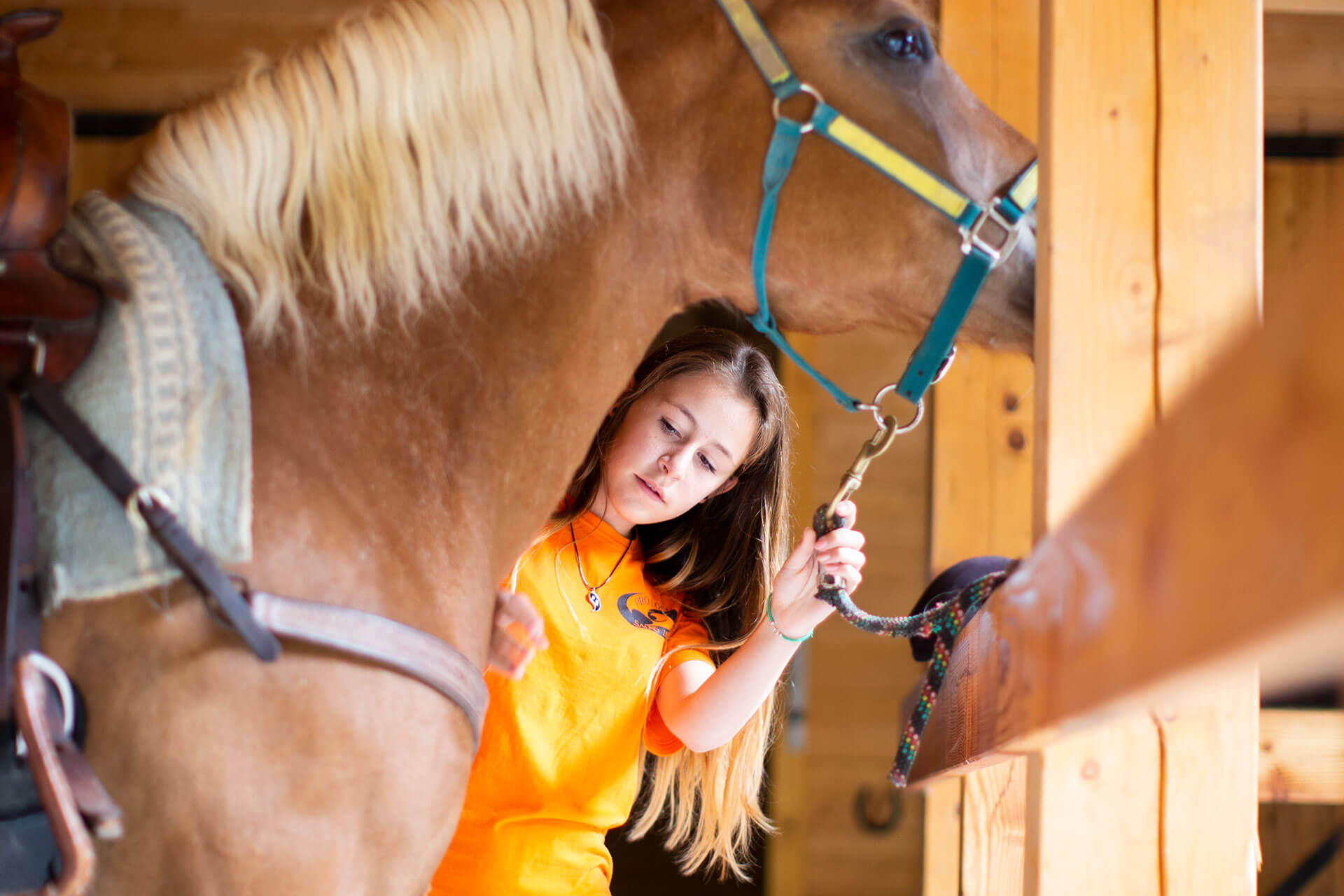 TREKKING

__________
Desire for adventure.

Trust, respect and the sharing of feelings: the concept of horse-riding tourism mainly involves the creation of an empathic relationship with the horse. This is the right occasion: for the more experienced riders, two or more days' treks are organized to experience a true experience in the wild in close contact with the animal and the surrounding nature. These excursions, which can be personalized according to customer needs, follow itineraries immersed in silence along ancient paths that connect the Sauris valley to the adjacent ones.
LESSONS

FIRST EMOTION ON HORSEBACK/RIDE WITH CHILD

(the presence of an adult is required)

€ 15,00


RIDES

1 HOUR
(

over 14 years old

)

€ 35,00 


2 HOURS
(over 14 years old)

€ 70,00 


DAILY EXCURSIONS AND TREKKING LASTING MORE THAN A DAY


Price on request

Only through a relationship of mutual trust can the perfect balance be achieved between a horse and its rider: Compliance with the instructions provided by the instructor is therefore of fundamental importance to guarantee a positive experience to you and to the animal.
Below is some important information:
no previous experience is required
it is necessary to be agile enough to get onto a horse
equestrian activity is not suitable for pregnant women and those who have recently undergone surgery
we suggest comfortable but rather resistant clothing: long trousers or jeans, low ankle boots, sneakers or trekking shoes that are not bulky, NO shorts, bring along a small bottle of water